President's Corner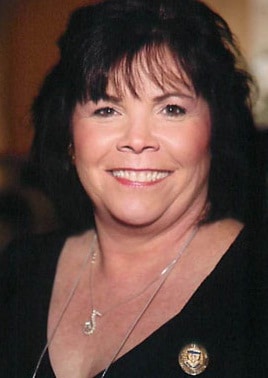 I would like to start off my first Presidents message with a Thank You to all the Board of Directors, both incoming and those leaving for this year, for serving and dedicating their time when needed, to the best Chamber of Commerce I have ever belonged to! A special Thank you to our immediate Past-President, Sharon Wu of Roquemore, Pringle & Moore for her wonderful term.  As a business owner myself, I know how important it is to belong not only to a Chamber in a business community but to get involved in the city where you work. My motto for this year is for all members, community and city to "Experience Success Together – Get Involved!"
My businesses Diversified Risk Management, Employers Choice Screening and it's division Compliance Training Group help employers reduce legal liability, increase profits and improve morale by providing state-mandated training and conducting employment background screening services. We are both proactive and reactive and here to help companies with solutions to their business and employee's needs. As such, I feel that membership in the Chamber is a necessity to bringing credibility to your business, more visibility in the community to help increase your profits but also being a voice to advocate on behalf of the business community. Remember though, you get what you put into it.
Here in Santa Fe Springs, there are many opportunities to get involved not only in the community but in the Chamber. There are several committees to join and educate yourself such as the HR Roundtable, Safety and Security which will take on more educational roles this year, Economic Development Forum, Ambassadors, Women in Business, RCA/Legislative Forum, and all our Mentor Programs for our young people and our future business leaders and employees. Lastly, we can further our involvement in sponsoring and participating in the Annual Golf Classic, our Youth Enrichment Fund Destiny Dinner for scholarships up to and exceeding $20,000 a year, our youth CHOICES program, or be a recipient of the Citizenship Award for a business professional and a resident who are outstanding volunteers.  Besides being involved at the sponsor level, do yourself a favor and attend the Business Card Exchange, Networking at Noon and other social joint functions throughout the year with multi-chamber involvement!
A special welcome to a few new Board of Directors goes out to Mary Ann Railey of PIH Health, Daniel O'Marah of Starbucks on Telegraph Road & Jersey Ave and to Carolyn Corbin of Raymond Handling Solutions, Inc.  PIH Health has continued to show their local support for the SFS Chamber and Daniel poured some excellent hot coffee at our Annual Golf Classic this past April and Carolyn has filled in on the Board when needed. They all are Involved! Another thank you goes out to all the Executive Committee Directors; Our dedicated, President-Elect Susan Crowell of HealthFirst Medical Group, our stepped-up-to-the-plate and accepted the position for Public Affairs, Diego Torres of UTC Aerospace Systems, a sure-bet with our VP of Member Services, Jennifer Bevington from The Bicycle Hotel & Casino, a returning past-president for this year's VP Youth Enrichment Fund, Wendy Meador of Tangram Interiors, and as the buck stops here, our faithful Treasurer Liz Buckingham from Friendly Hills Bank…And last but not least, our Immediate Past President, Sharon Wu from the law firm of Roquemore, Pringle & Moore.
In closing for July, I'd like to wish you all a great summer with plenty of family vacations, celebrations, BBQ's, ice cream sundaes and days lounging at the beach! Hopefully you all put out your Flag on July 4th and caught some fireworks around the cities where you live. Don't forget SFS Concerts in the Park series and to check the City Park & Recreations website along with the Chambers to see what you should not miss! Remember, if you want to experience success together – you must get out there and get involved!
A final big round of applause to Kathie Fink our Chamber CEO, and the fantastic staff, Maricela Castellanos, Sue Grana, Christy Lindsay, and of course Scott Radcliff who seriously do all the work and make us look great; we couldn't do any of this without them! They are dedicated, compassionate and yes, Most Involved!